Intranet Redesign: How to Redesign Your Intranet
Intranet Redesign: How to Redesign Your Intranet
An intranet is not a website, and an intranet redesign is not a website redesign. An intranet redesign begins and ends with users, and is driven by business requirements, not creative whim.
Your intranet needs more than just a face-lift or new front-end look. Unfortunately, there are no one-size-fits-all intranets. Each one is unique because your organizational needs are unique; you have unique priorities, objectives, structures, processes, technologies. So when it comes to redesigning your intranet, this can be seen as a very daunting task – and it often is.
Your intranet is an ecosystem that maintains a three-way balance between people, technology, and process. Naturally, your people are the aspect that deserves the most attention and energy as they can make or break both your technology and your processes. This means that you firstly and fore mostly need to ensure that you are in a position to align all three aspects of your digital ecosystem – starting with people. So before embarking on your new intranet journey, start with the people at the top; ensure that you have executive sponsorship and support. Of course, this is something that has been emphasized and written about steadily as being paramount to your intranet's success. For all intents and purposes let's assume that you have your executives on board before we begin our process. (But if you don't we can help there, too).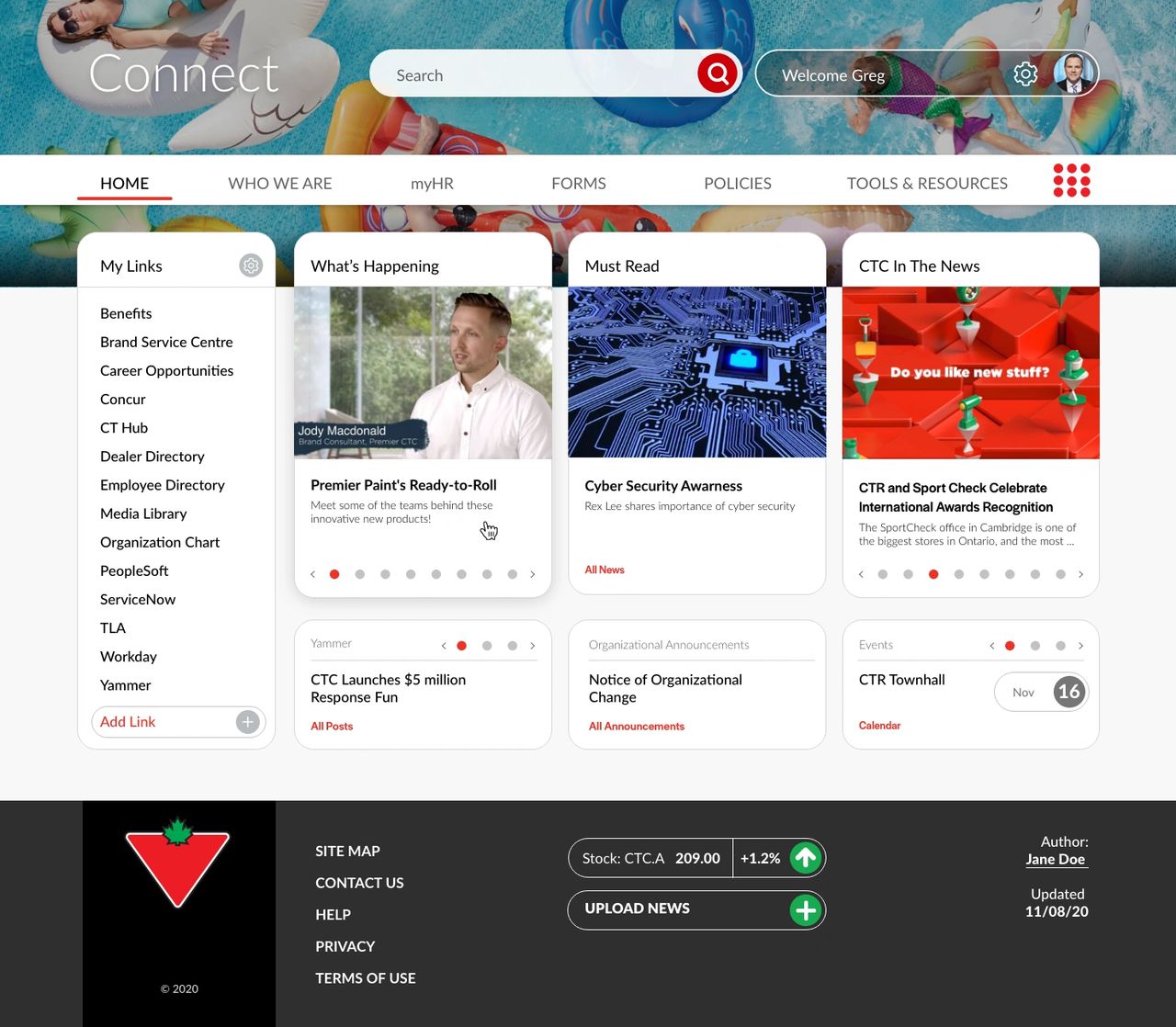 Learn more about an intranet redesign, keep reading The design process: How to redesign your intranet