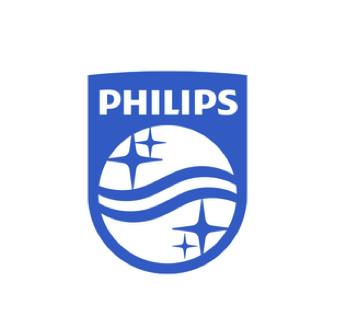 Dennis Agusi
Director, Communications Channels, Philips
Dennis is responsible for both internal and external communication channels. He started his career at Philips in 2010 and successfully led multiple transformations. His focus on business value helps to increase impact, productivity and to save costs.
Philips N.V. (literally Royal Philips, commonly shortened to Philips) is a Dutch multinational conglomerate corporation with more than 80,000 employees across the globe. Philips is organized into three main divisions: Personal Health (formerly Philips Consumer Electronics and Philips Domestic Appliances and Personal Care), Connected Care, and Diagnosis & Treatment (formerly Philips Medical Systems).
As of 2012, Philips was the largest manufacturer of lighting in the world as measured by applicable revenues.