SCHEDULE DETAILS

Information of Event Schedules

World is committed to making participation in the event a harassment free experience for everyone, regardless of level of experience, gender, gender identity and expression
Welcome and Overview
Toby Ward, Conference Chair; Prescient Digital Media
How to keep an award-winning intranet fresh post-launch
Jamie Stokes, Digital Communications, Cox Communications
Cox Communications is committed to creating meaningful moments of human connection through technology. The largest private broadband company in America, Cox proudly serves six and a half million homes and businesses across 18 states. Cox is dedicated to empowering others to build a better future and celebrate diverse products, people, suppliers, communities and the characteristics that make each one unique. Cox Communications is the largest division of Cox Enterprises, a family-owned business founded in 1898 by Governor James M. Cox.
In this presentation, Jamie Stokes will share the unique features of Cox's intranet and share her innovative approaches for how to sustain a large enterprise intranet with employees spread across the country:
How do you use analytics to keep content engaging?
How do keep search clean and relevant?
How do you continue to building new engagement features?
Jamie manages all digital channels for internal communications across the company including enterprise portal, video production, live streaming and mass communications messaging. She helped spearhead the redesign of Cox's enterprise-wide social intranet including a fully integrated HR system tying together SharePoint Online, PeopleSoft and Oracle into one seamless user experience.
The changing landscape of employee engagement in the post Covid-19 world
Chris Harrer, Comcast; Beth Gleba, BCD Travel; Kirsten Culbertson, Comcast
With Covid-19 changing the landscape of communications, employee engagement and how we all work, an expert panel representing Comcast, Cox, and BCD Travel will take a look at our communications channels, effectiveness, and how that's changed our approach with how we are communicating now and any adjustments required to meet the needs of our employees in this new WFH/hybrid work environment.
Moderated by:
Christopher Harrer, Executive Director, Internal Communications – Digital, Comcast
Panelists:
Kirsten Culbertson (Comcast)
Beth Gleba (BCD Travel)
Jamie Stokes (Cox Communications)
Comcast Corporation is an American telecommunications conglomerate with nearly 200,000 employees. It is the second-largest broadcasting and cable television company in the world by revenue, the largest pay-TV company, the largest cable TV company and largest home Internet service provider in the United States, and the nation's third-largest home telephone service provider.
BCD Travel is a provider of global corporate travel management. Headquartered in Utrecht, Netherlands, operates in 109 countries, with US$27.5 billion in total sales 2019 and a combined worldwide workforce of almost 15,000 employees.
Cox Communications is an American company that provides digital cable television, telecommunications and Home Automation services in the United States. It is the third-largest cable television provider in the United States with more than 20,000 employees, serving more than 6.2 million customers
Networking Break
Meet and network with like-minded managers and executives over coffee and treats; learn what others are doing and planning for their digital workplace.
Key Learnings From Day One
Toby Ward, Prescient Digital Media
Content, Communications & Migration: Content, People & Process for a New Enterprise Intranet
Jessica Brubaker, Director, Business Driver Communications, McDonald's USA
A new intranet doesn't happen overnight, and a great intranet takes years. With 25 years of content to review, update, delete or migrate, the move to a new enterprise intranet at McDonald's took many months of planning, hard work, training, and hand-holding.

Learn how the World's most famous restaurant chain tackled the content and migration challenge for a new enterprise intranet, and how McDonald's continues to manage the process, while shooting for the future.

In this 45-minute session, you will learn:
Intranet content planning, team-building and change management
Constructing and managing a dispersed, decentralized content management team
Content auditing, cleaning and migration planning, tips and tricks
McDonald's is the world's largest restaurant chain by revenue and employees, serving over 69 million customers at 38,000 outlets with more than 200,000 employees.
The Philips Digital Workplace: Redefining Our Internal Communications Channels
Dennis Agusi, Director, Communications Channels, Philips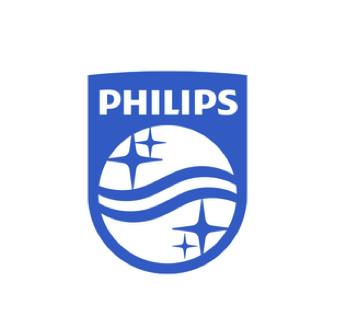 In this session we will share different trends and how they influence the future of our internal comms channels landscape:
What does this mean for the intranet, Yammer and other internal comms channels?
What should we prepare ourselves for? And which capabilities do you need to build and how does this impact your team?
We will share an overview of how we see the future and how we plan to move forward to it.
Philips N.V. (literally Royal Philips, commonly shortened to Philips) is a Dutch multinational conglomerate corporation with more than 80,000 employees across the globe. Philips is organized into three main divisions: Personal Health (formerly Philips Consumer Electronics and Philips Domestic Appliances and Personal Care), Connected Care, and Diagnosis & Treatment (formerly Philips Medical Systems).

As of 2012, Philips was the largest manufacturer of lighting in the world as measured by applicable revenues.